TESTIMONIALS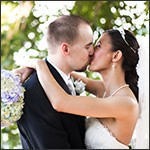 "I greatly recommend Amelia to anyone in need of a photographer for any event. There is a true artistic quality to Amelia's photographs; her eye for beautiful photographs is remarkable in my sincere opinion. We planned our wedding from over 2,000 miles away, and Amelia really made the process of hiring a photographer easiest of all of the things we had to plan out. She has many packages to choose from, which can fit any budget. Our budget was pretty tight, but the quality of our photographs was not compromised by any means. There are photographers willing to charge a whole lot more for a similar package to ours, and their photographs won't nearly compare to Amelia's. As a photographer she isn't pushy, does not make you hold an awkward pose, and will make you feel comfortable even if you're the camera shy type (which I definitely am). Our photographs had a very natural presentation to them which I believe is due to her quietly snapping intimate candid shots unobtrusively. She will also capture breath taking portraits, and pays attention to the smallest details. Amelia is a genuine professional, and her passion for the art comes through in every photograph."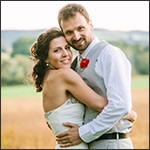 "Amelia shot our wedding last month in Skaneateles, NY and her work is wonderful. I highly recommend her. She takes wonderful photos, artistic yet thorough, and we couldn't be happier with the way she was able to capture our day for us. Not only did she do a great job of documenting our day from start to finish, but when the photographs came back we were incredibly happy with the quality of them. Plus she is genuinely a nice person and was a pleasure have at the wedding. Amelia is great!"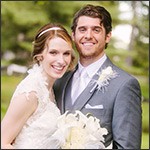 "Amelia was absolutely wonderful to work with and our wedding photos came out beautiful! She is extremely talented and captured so many beautiful moments from our big day! Amelia made herself so available to us and open to any questions or concerns we had and was willing to travel out to the Finger Lakes. After we had engagement pictures done with her, we knew right away that we wanted her for the wedding. I highly recommend Amelia--she is extremely professional yet approachable, and an absolute pleasure to work with. Her work speaks for itself--she is an extremely talented photographer."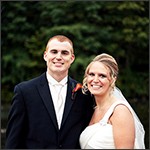 "Amelia, You do amazing work!! Everyone that see our photos asks who did them and says what a wonderful job you did. I love our engagment photos! I am thrilled and so excited to see what you have in store for our wedding photos in just a few weeks :) You are very easy to work with, and very professional. You are very creative and unique, and each set of photos are different from one another and that sets you above and beyond anyother photographer! Keep up the great work, and we always know who to call!"-Cassandra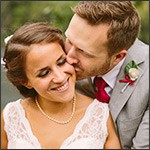 "Amelia does absolutely beautiful work. My husband and I couldn't be happier with our wedding photos. Amelia was flexible with pricing, timing, and everything. She was great about getting those group poses done and kept everyone moving and on schedule. She's awesome and you should definitely book her for your event! You will love working with her and you'll love your photos even more!"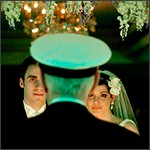 "We've told you a million times, but our engagement and wedding photos were really incredible! In fact, months later, we are still getting compliments on your photos and frankly you put our other photographer who was supposedly "photographer of the year" to shame. You are truly wonderful to work with because you made us feel so comfortable during the photo shoots and we loved how you were able to capture very personal and beautiful moments without us even knowing. You went so far above and beyond in regards to our expectations by creating for us that great wedding video, which I'm not allowed to watch anymore because it makes me cry (tears of joy of course, not because of my evacuated wedding!) We truly can't tell you enough just how much we love the photos that you've done for us and we can't wait for the next occasion that we can hire you for. Perhaps our Christmas Card picture!!"-Krys & Craig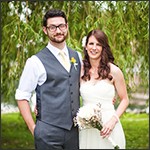 "Amelia did an amazing job with both our engagement and our wedding photography! She made the process easy-going and stress-free, kept us laughing, and provided us with the photographs!"
"Where to even begin with Miss Amelia?! She has a great eye and can capture a moment without you ever realizing you are being photographed. I tend to freeze and make posed pictures very much on the awkward side, but Amelia made me feel so comfortable and the photos came out looking very natural. I will definitely work with her again!"-Lindsay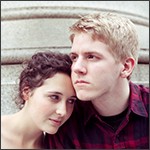 "Amelia is awesome. I did a couples shoot with her and she made it so easy. She gives simple instructions but mainly let's you be you. She hides in the background and takes beautiful candid shots. I loved working with her!"-Taylor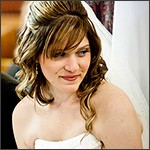 "Our wedding photos were amazing - Amelia takes great candids and really adheres to her clients' wants/needs. Friends of mine who recently married also were very impressed."-Tina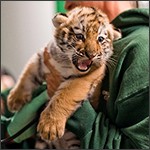 "Have you ever looked at a picture and wondered, "How did the photographer do that?" That's what happens with MANY of the photos I see from Amelia Beamish. Amelia's patient, observant eye captures many types of magical moments. She has captured incredible images of the zoo's animals, despite the challenges presented by glass, mesh and awkward lighting presented in a zoo environment. Our entire staff is continually impressed by the caliber of her work and she's always my photographer of choice." -Lorrell Walter (Director of Public Relations at Friends of the Rosamond Gifford Zoo)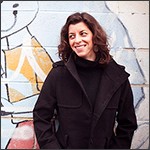 "With Amelia's education, personality, and keen eye, she gave me exactly what I was looking for. She was personable, professional and delivered the photo's in record speed. I would recommend her to anyone looking for photography of any kind."-Liz Strodel